---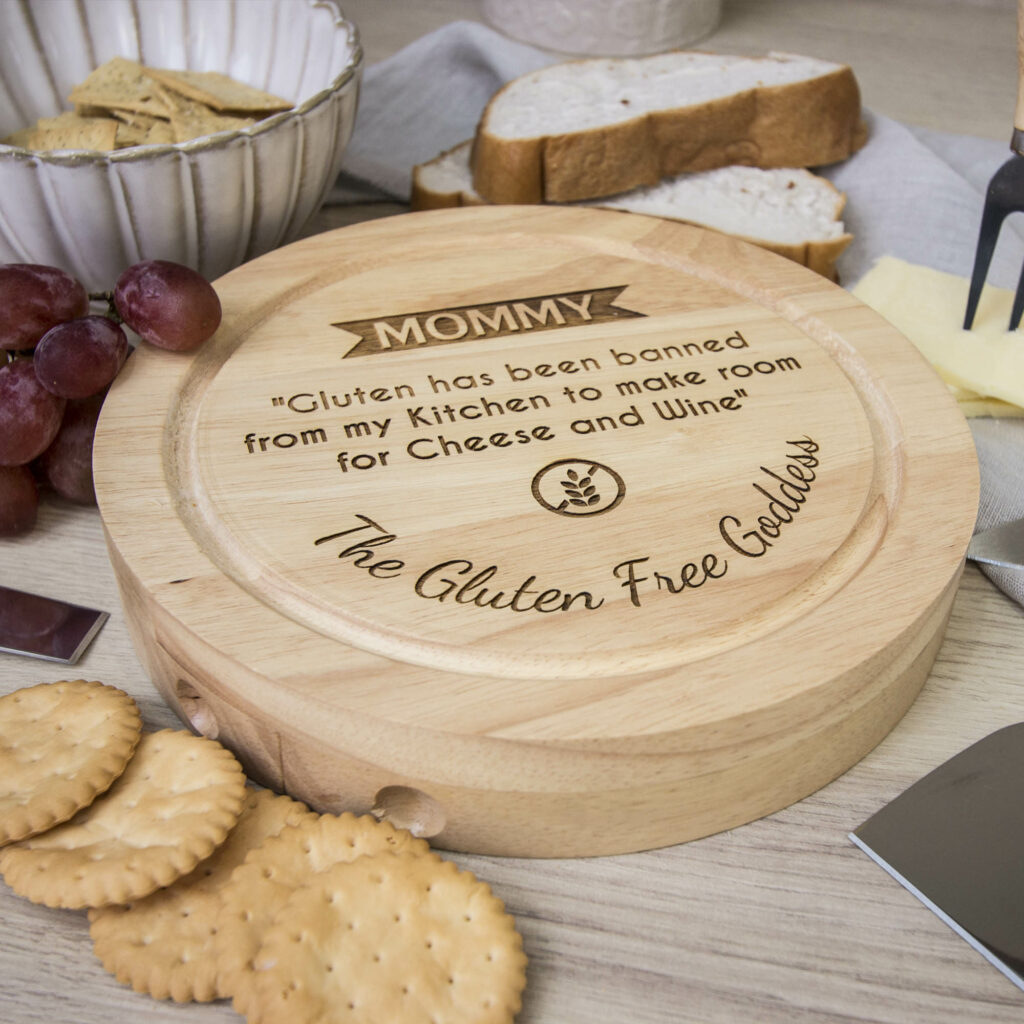 Engraved Cheeseboards for any Occasion
Our personalised cheese boards provide a bespoke and unique way to celebrate any occasion. They are customisable with engravings and messages, making them the perfect gift for anyone & any occasion.
Unique and Quality Craftsmanship
Crafted from high-quality wood, our personalised large cheese board collection stands as a testament to both unique design and quality.
Each board is carefully selected and engraved to meet the highest standards, ensuring a lasting and cherished addition to your kitchen or dining room.
Serving with Style
Whether you're serving a selection of artisanal cheeses, charcuterie, or other delectable treats, our personalised cheese boards elevate your serving experience.
The natural wood surface of the board provides an exquisite backdrop for your culinary creations, making every spread a work of art.
The Perfect Gift for Cheese Lovers
A personalised wooden cheeseboard set is not just a gift; it's an heirloom in the making. Imagine the joy of passing down a beautifully engraved cheese board to the next generation, creating a lasting tradition of fine dining and cherished memories.
If you're on the hunt for a truly unique gift for cheese lovers, look no further. Our personalised cheese boards combine the charm of custom craftsmanship with the pleasure of savouring delectable cheeses and accompaniments. It's a gift that not only delights the taste buds but also warms the heart.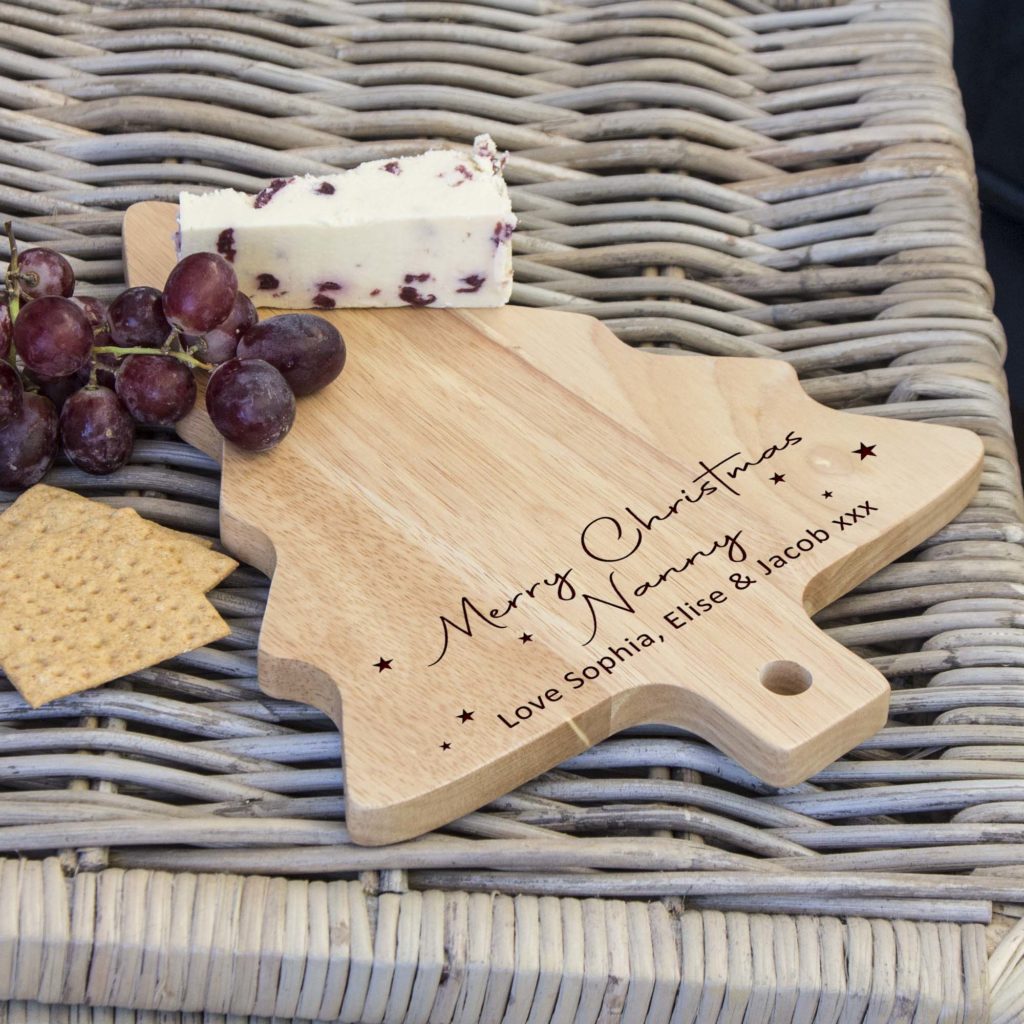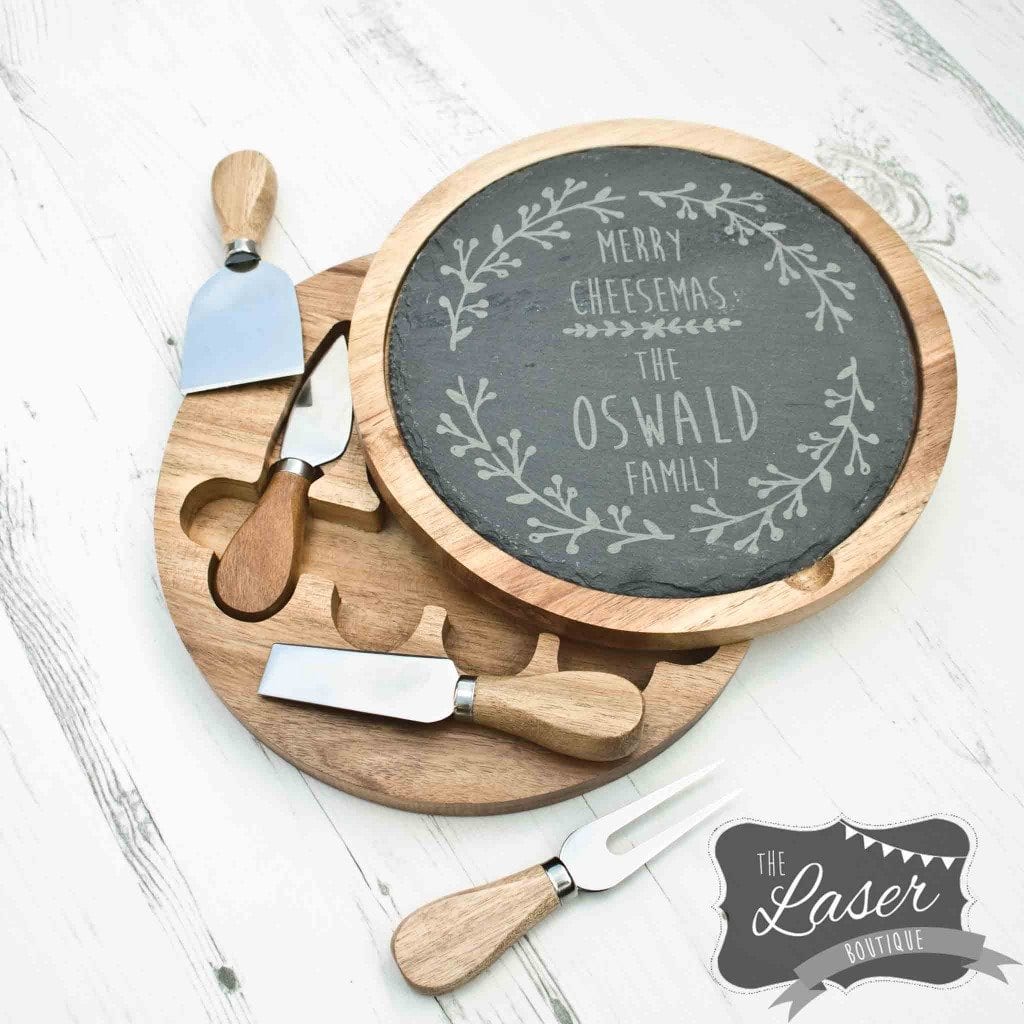 Personalise With Love
A cheeseboard is a great option for a couple's gift, as it is both thoughtful and delicious.
You can personalise the cheeseboard with a date and the couple's names to appear on the front. This touch of personalization adds an extra layer of sentiment to their dining experiences, turning every meal into a celebration of their love.
Choose from our range of personalised cheese boards, they are the epitome of quality and uniqueness.
Whether you're looking for a gift for cheese lovers or a special touch for your own dining experience, our engraved cheeseboards serve as a lasting testament to the love of good food and cherished moments. So, why wait?
Explore our collection today and elevate your serving style with a touch of personalised charm.