Personalised Christmas Decorations
Personalised Christmas decorations, Christmas tree decorations and ornaments.
The idea of personalised Christmas tree decoration has become very popular in recent years. The decorations are not just limited to a single type of personalised Christmas decoration anymore. People are now able to choose from a variety of personalised Christmas tree decorations that they can put on their trees.
This is a great way for people to engage with their Christmas tree and make it feel like it's their own.
Personalised Christmas tree decorations are a great way to make your own Christmas more special. You can create your own personalised angel Christmas tree decorations that are unique and not mass-produced.
Personalised Christmas gifts
Christmas eve boxes
Christmas Eve boxes & boards
Christmas eve box fillers
---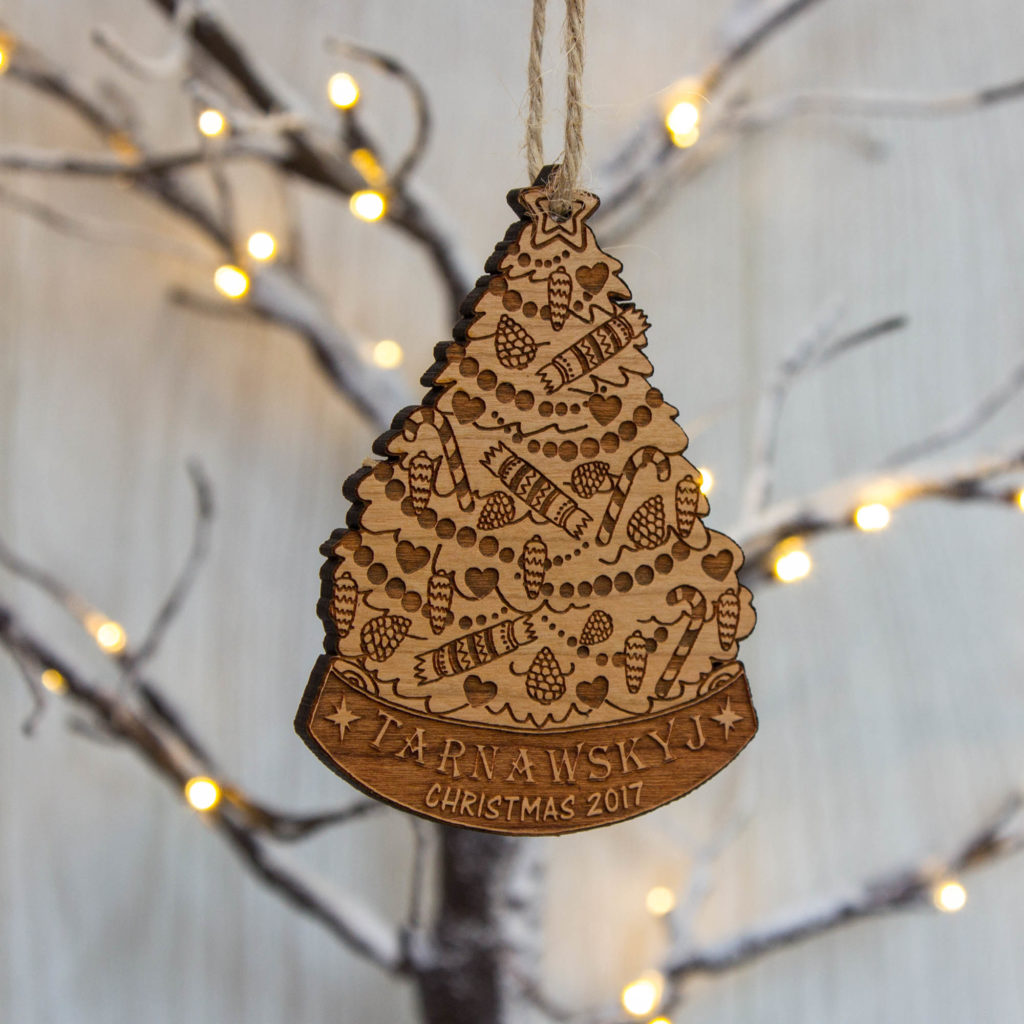 Personalised Christmas Tree Decorations for a Festive Home
Celebrate the joy of the season by adorning your home with personalised Christmas decorations that add a unique touch to your festive decor. Our exquisite range of personalised Christmas tree decorations is meticulously crafted to reflect the essence of your family's individuality and the heartfelt warmth of the holiday spirit.
Indulge in the festive tradition of decorating your home with our range of personalised offerings that allow you to add that extra touch of magic to your Christmas tree. From beautifully crafted personalised baubles to intricately designed ornaments, each piece tells a story, capturing the enchanting essence of Christmas and the intimate bond of your family.
Our personalised baubles are not just ornaments, but keepsakes that will be cherished for years to come. They are crafted with love, embodying the spirit of the holiday season while adding a quaint charm to your decor.
With the option to buy individual pieces or a curated collection, you can find the perfect set of personalised Christmas tree decorations that resonate with your holiday aspirations. Our collection is perfect for those looking to invest in high-quality décor that captures the timeless essence of Christmas.
We invite you to explore our exclusive collection and buy the personalised Christmas decorations that will make your home feel enchantingly festive and uniquely yours this holiday season. Your Christmas tree will sparkle with the addition of our personalised decorations, creating cherished memories that will last a lifetime.
Unique Wooden Personalised Christmas Ornaments
Discover the rustic charm of wooden personalised Christmas ornaments, meticulously crafted to add a touch of warmth and tradition to your holiday décor. Our wooden ornaments are available in a variety of delightful shapes, each awaiting a special inscription to reflect your family's personality or commemorate a cherished memory. 
The natural grain of the wood complements the festive decorations, bringing an earthy, cosy ambiance to your Christmas tree. Available in a diverse array of shapes, these wooden ornaments offer a timeless appeal, seamlessly blending with your existing decorations while adding a personalised touch. Embrace the enduring appeal of wood, and make these unique ornaments a part of your family's Christmas tradition.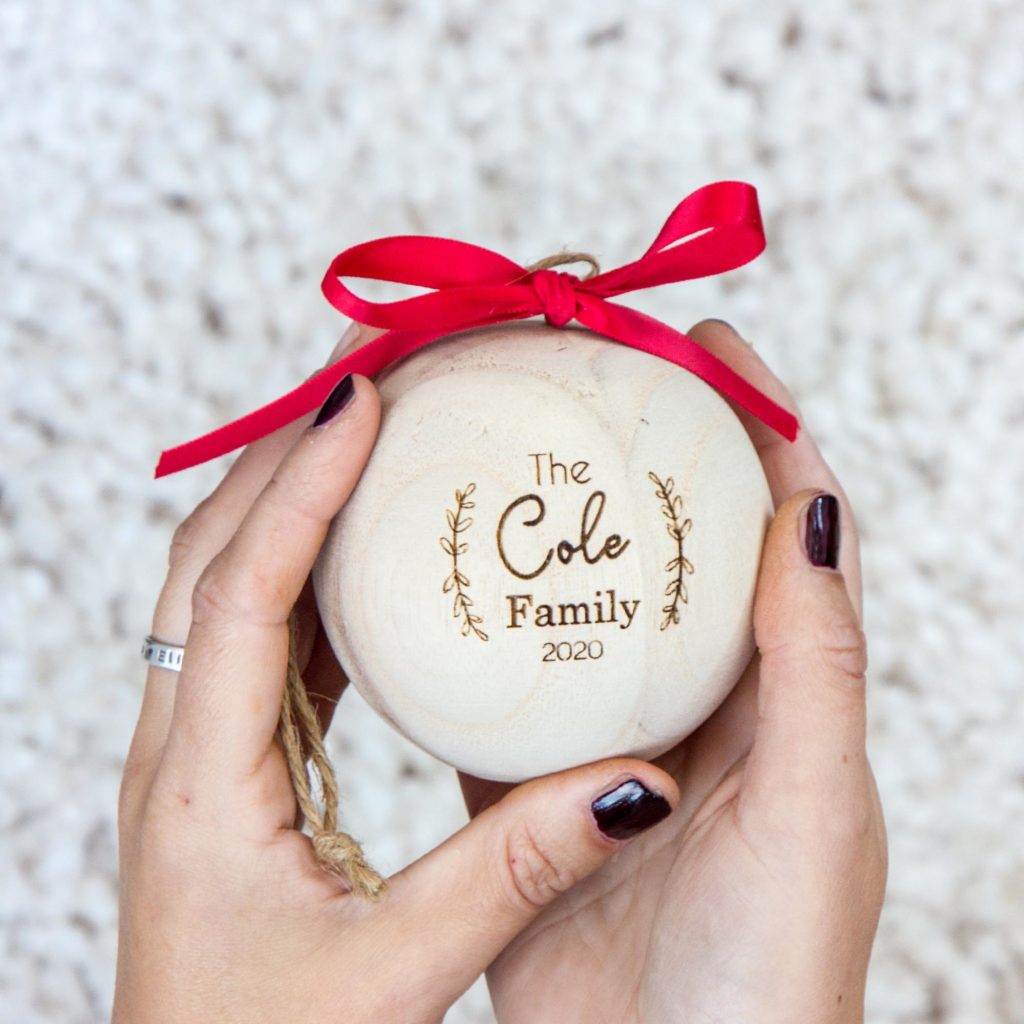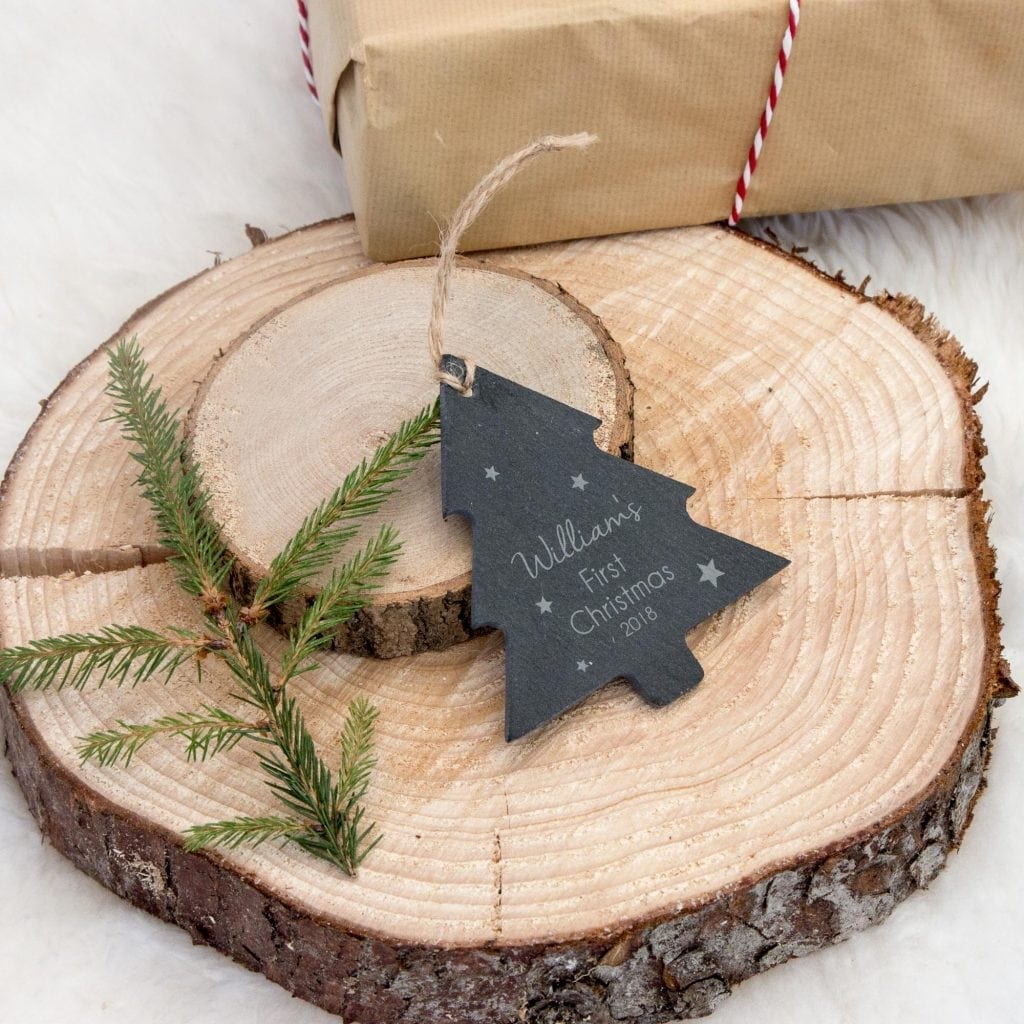 Celebrate Your First Christmas in Your New Home with Personalised Baubles
Mark the joyous occasion of your first Christmas in your new home with our stunning personalised baubles. Our carefully crafted baubles are perfect for capturing the essence of home for Christmas, creating a heart warming ambiance that resonates with love and togetherness. As you gather around the Christmas tree with family members, these personalised baubles will reflect the journey that brought you to this special moment.
Celebrate the joy of what's next – the dreams and adventures awaiting in your new abode. With each personalised bauble, you're not just hanging an ornament on your tree, but adding a story, a memory that will be fondly remembered every year as you celebrate the holiday season in the comfort of your home.
Whether it's the delicate sparkle of the bauble catching the twinkling Christmas lights, or the loving inscriptions denoting your first Christmas in your new dwelling, these baubles are not just decorations, but treasured keepsakes. As family members come together this holiday season, reminisce about the year's journey and look forward to what's next with hope and joy, under the gentle glow of your beautifully adorned Christmas tree.
Custom Message Personalised Christmas Tree Baubles
Add a touch of personal charm to your Christmas tree with our custom message personalised Christmas baubles. Our beautifully designed baubles are crafted to create a unique holiday experience, making your Christmas décor all the more special. Choose your favourite festive design and personalise it with a heartfelt message, transforming each bauble into a cherished keepsake. 
Each bauble comes with an elegant plaque where your custom message will be intricately inscribed, making every glance at your Christmas tree a reminder of love, joy, and festive cheer. This personal touch makes these personalised Christmas baubles a delightful addition to your Christmas décor, and an emotional bridge connecting your family during this special time of the year. 
Capture the essence of the season by personalising your baubles with messages of hope, love, and gratitude, creating timeless ornaments that will be treasured for years to come.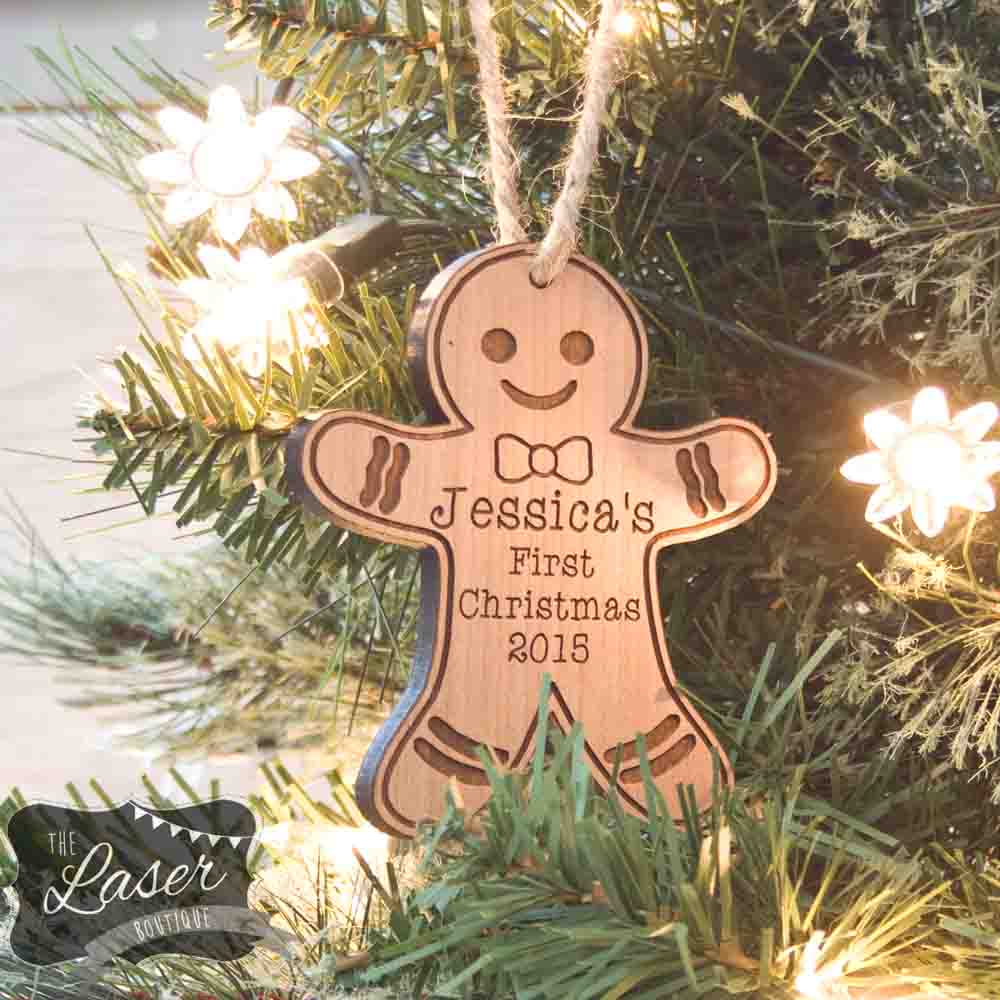 Free-Spirited Designs for Personalised Christmas Decorations
Discover the perfect look for your Christmas tree with our free-spirited designs for personalised Christmas decorations. Our collection includes a wide variety of whimsical designs that bring out the joy and spontaneity of the festive season. Every design is crafted to add a playful and unconventional touch to your holiday décor, automatically bringing smiles all around.
Explore a wide array of decorations including playful baubles, charming figurines, and unconventional ornaments that perfectly capture the free-spirited essence of Christmas. With our personalised Christmas decorations, every nook and cranny of your home will echo with laughter and festive cheer.
Even the traditional Christmas themes are reimagined with a fresh, quirky perspective in our collection, ensuring that you have something unique to cherish and celebrate every moment of this joyous season. As you wrap your home in our playful designs, you're not just decorating for Christmas, but creating a fun, joyful atmosphere that will be remembered and cherished long after the holiday season has passed.