Personalised Gifts For Children
The Best Personalised Gifts For Children
Children grow up so fast and as parents, we want to treasure each fleeting moment, encapsulating the joy and wonder of childhood in tangible mementos that they can cherish forever. Our vast selection of personalised gifts for kids is crafted to help you find that perfect present that speaks volumes.
From intricately designed cutlery sets and bookshelves that feature their favourite colours and themes, to memory boxes where they can store their most precious keepsakes, we bring you a collection where every item can potentially become a cherished heirloom. Imagine the delight on your child's face when they see their name engraved on wooden plates or toys, adding a personal touch that transforms a gift into a treasure.
As they reach milestone birthdays, surprise them with a present that goes beyond the ordinary, something that reflects the deep bond and the overflowing affection you hold for them. Each design is meticulously crafted to not just be a present, but a cherished possession that reminds them, daily, of how dearly they are loved.
Please browse through our dynamic range of personalised gifts for kids, where every creation is a gesture of love, a testament to the joy of growing up cherished, and a tan
---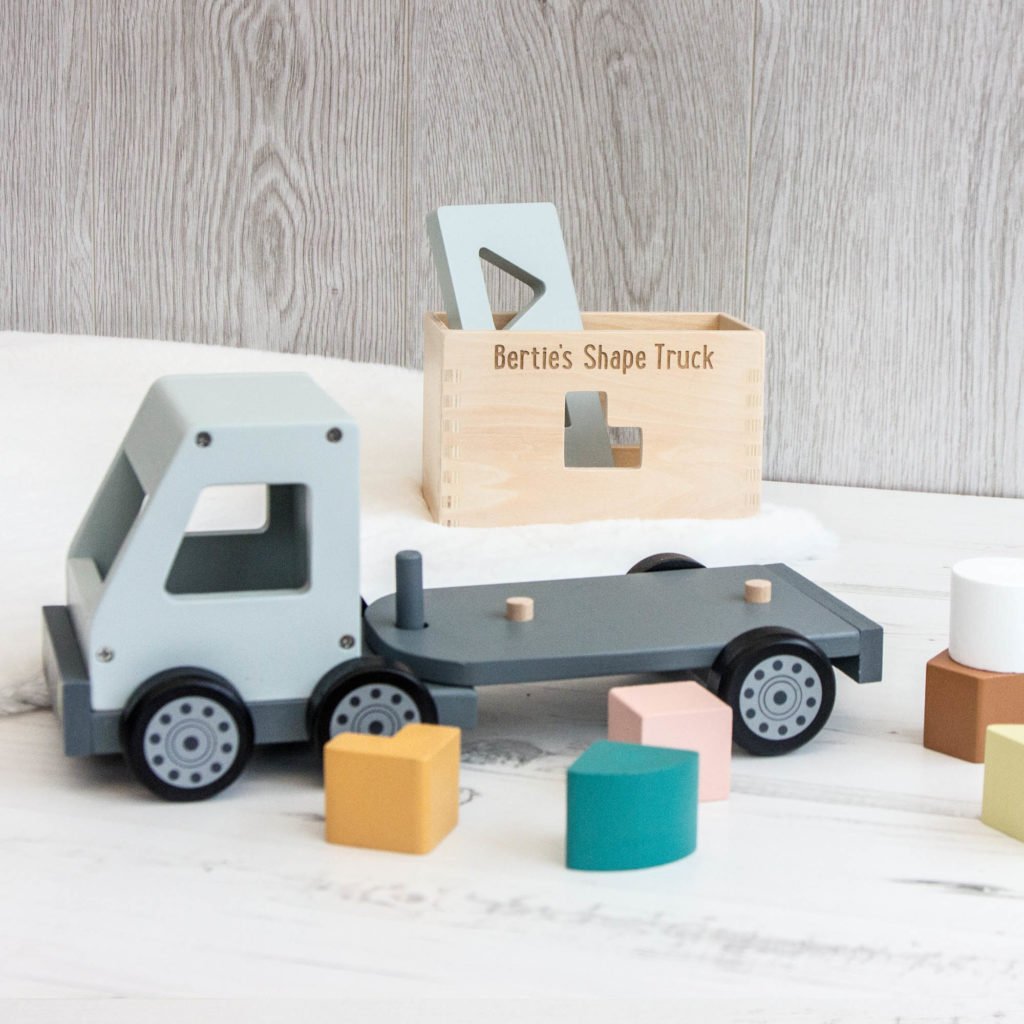 Bestselling Kids Personalised Birthday Gifts
Finding the perfect present for the little ones in your life can sometimes be a daunting task, especially when you're aiming to get something unique and memorable for a special occasion. Fortunately, we are here to ease your quest with our range of bestselling kids personalised birthday gifts that children love to receive, explore, and cherish as they grow.
Our curated collection is designed to bring joyous sparkles to their eyes, with items that can be personalised with their name, adding that extra touch of magic and making the occasion truly their own. From playful toys to beautiful furniture pieces, everything in our assortment can be personalised with a name, fostering a sense of ownership and uniqueness that kids adore.
Take the hassle out of finding the perfect birthday present and explore our collection where every item holds the promise of a smile adorned with the innocence and delight that is quintessentially childhood. Because when children love their gifts, it becomes more than just a present; it becomes a treasured possession, a joyous memory etched in time, personalised with their name and filled with love.
Ensure that this occasion becomes a treasured memory, with gifts that carry their essence, and a sparkle of magic, showcasing the love and thoughtfulness put into selecting a present that is just for them. Discover the joy of gifting with our bestselling kids personalised birthday gifts today.