Easter Egg & Toast Boards
Easter Egg & Toast Boards
Are you looking for a unique Easter gift? Check out our Easter Egg & Toast Boards, bring fun to your breakfast table! 
The  personalised egg and toast board are very versatile, they are designed to hold both your boiled egg and toast, making them the perfect way to enjoy your morning meal.
Our egg and toast boards can be personalised in many ways, you can add names, initials and message, making it a thoughtful and memorable gift for Easter or any occasion.
Made from high quality wood, our personalised egg and toast boards are functional, beautiful and stylish addition to any kitchen. And if you prefer toast-only, we also offer personalised toast boards to meet your specific needs.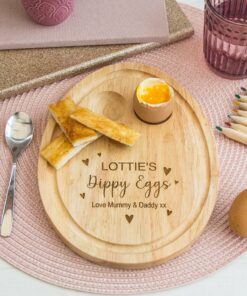 Easter Egg & Toast Boards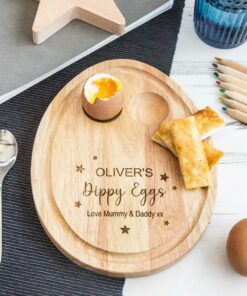 Easter Egg & Toast Boards