Personalised Christmas gifts
Personalised Christmas Gifts
Christmas is quickly approaching! You've still got time to make this year magical by buying personalised Christmas gifts for your friends and family, including custom choices for a baby's first Christmas or something special for grandad.
Choose from a wide range of gifts, like personalised toy trains, custom engraved vases, and keychains, all festively designed with the recipient's name printed or even engraved on them - all with just a few clicks. Opt for wooden items for a timeless touch to your gift. You will not only be giving them a truly unique present, but you'll also show your high level of care for them.
Don't waste any more time; make this Xmas unforgettable by getting the perfect personalised Christmas gift now! Enjoy FREE shipping for orders over £40 on all festive and custom Christmas gifts.
Gifts for Him
Gifts for her
Personalised jewellery gifts
Christmas eve boxes
Christmas eve boards
CHRISTMAS EVE BOX FILLERS
Personalised christmas decorations
---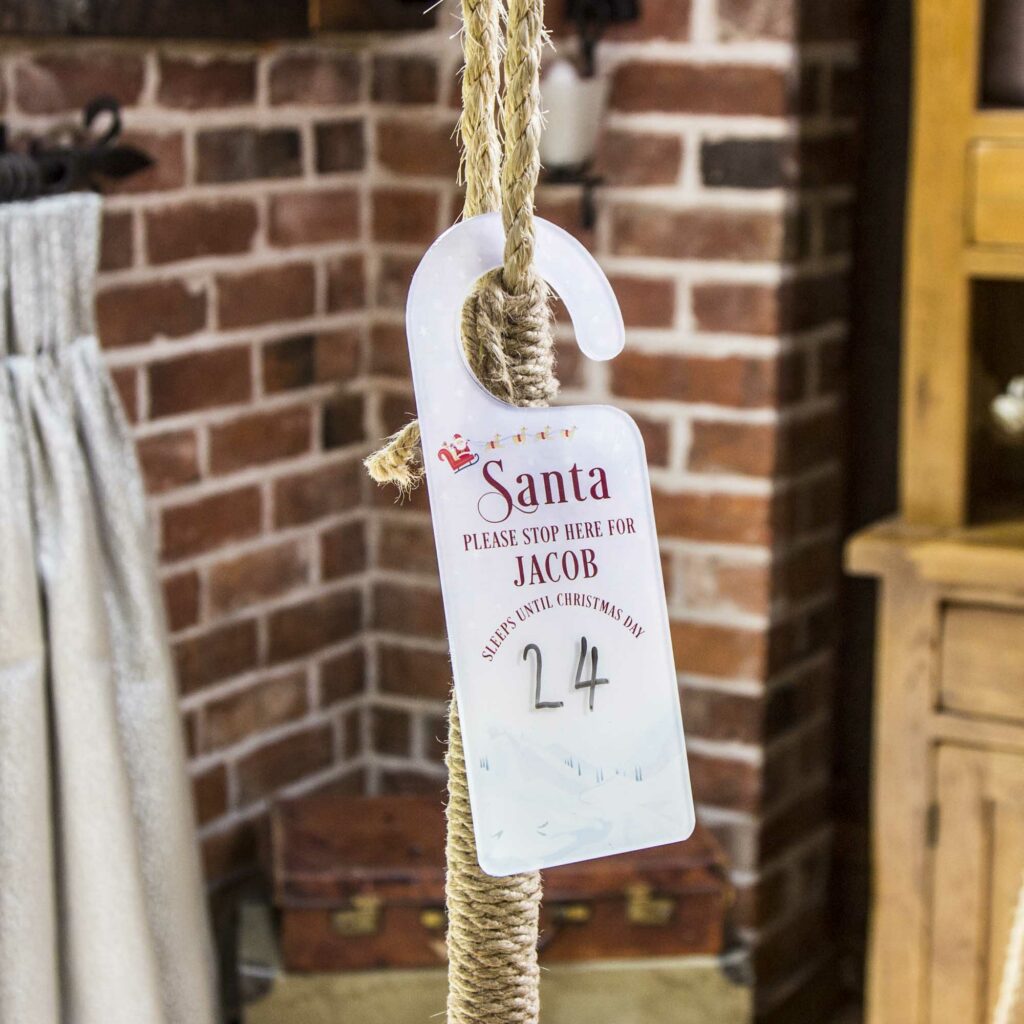 Christmas is a time for families to reunite and celebrate. The holiday season is a time of giving. It's the perfect time to show your loved ones how much you care about them with personalised Christmas gifts. 
Personalised gifts are not just for Christmas, they are for any occasion when you want to show someone that they are special and important in your life. You can get custom gifts like keyrings, picture frames, cheese boards, or even jewellery, all customised with the recipient's name, initials or favourite quote to remind them of the magical time they have with you. Make this festive season one to remember with the perfect personalised Christmas gift, and let your loved ones know just how much you care.
Personalised gifts for Christmas Couples
The festive season is upon us, and it is the perfect time to start looking into the wide range of personalised Christmasgifts for couples. Delight the recipient couples in your life with luxurious and carefully crafted gifts that can make Christmas extra special for them. Within our category of presents designed especially for couples, you will find a rich variety of items that can suit all tastes and preferences. Opt for a luxury gift box filled with custom decorations that encapsulate the spirit of the season, ensuring the holiday is extra special for them. 
Why not consider personalised Santa baubles, a trendy yet festive choice to adorn their Christmas tree? Each bauble can bear the couples' names, adding a personal touch to their decorations and making their Christmas tree truly unique. You can also choose from a range of personalised Christmas baubles, offering them an ornament that is just as special as their bond, making the occasion extra special. 
You can help them decorate their home with an eye-catching piece that tells a story, a personalised decoration that speaks of love and shared memories. Our category features a vast array of items, from decorative baubles to more functional items that incorporate a personal touch, bringing smiles to their faces as they celebrate the holiday season together. 
Ensure that you make Christmas extra special for every recipient on your list by choosing personalised presents from our exclusive range of personalised Christmas gifts for couples. Shop now to find the perfect item that will add that extra special touch to their celebration, showcasing the love and the joy of the season in the most personal way.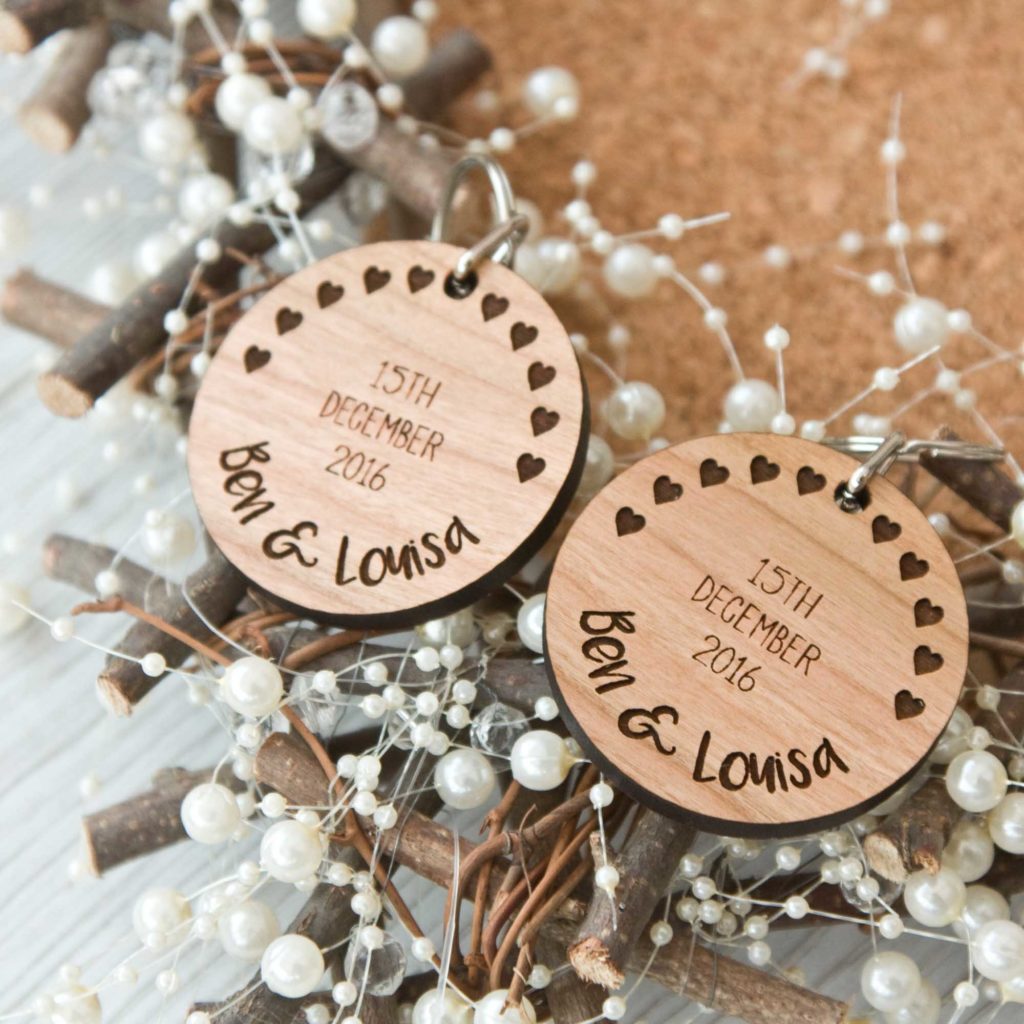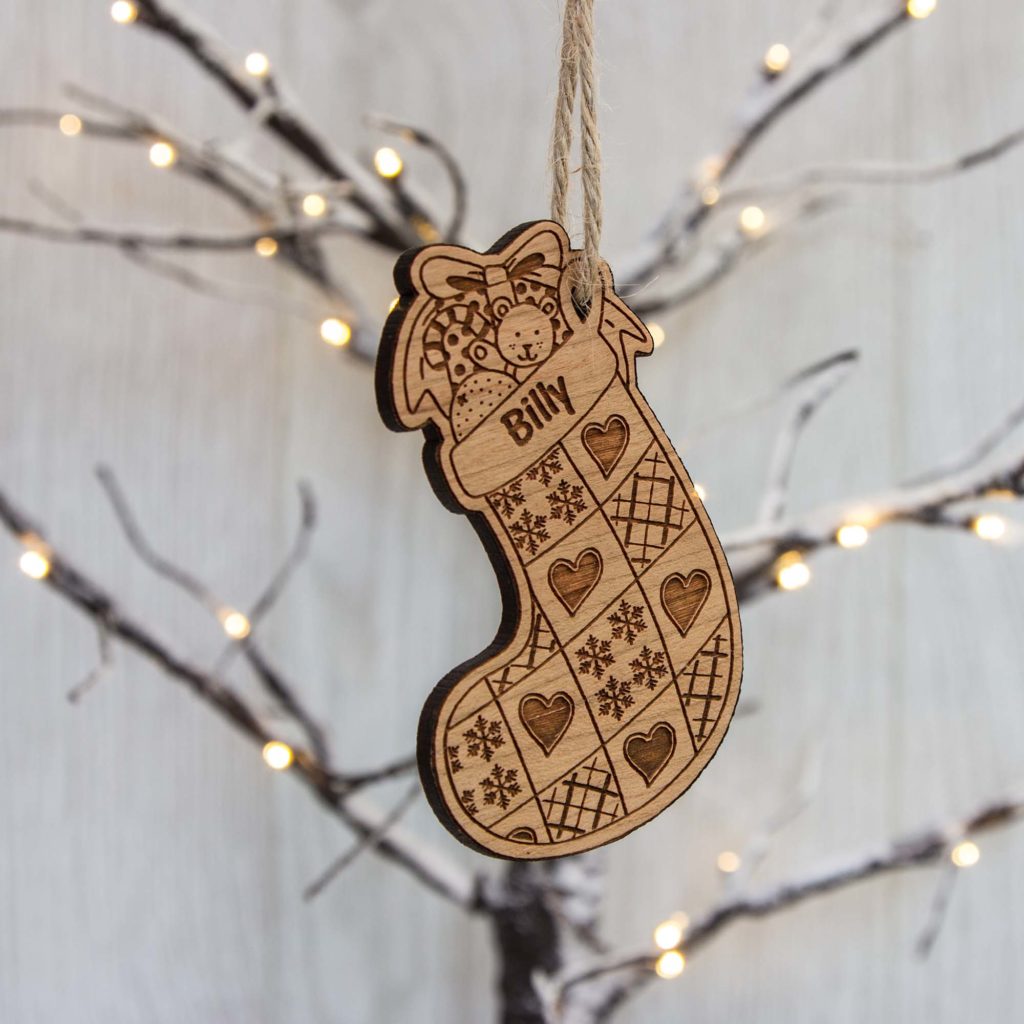 Fill up your Christmas Stockings
Christmas Day is on the horizon, and the countdown to the most joyful day of the year has begun. It is time to fill up your Christmas stockings with unique personalised gifts and decorations that are just as special as the people receiving them. 
In the UK, we hold a tradition of hanging stockings, ready to be filled with thoughtful surprises that add a sparkle to the Christmas morning. Explore personalised gift ideas for every member of the family, including the grandparent who cherishes traditions and moments spent together. 
Our range of Christmas offerings includes items crafted from various materials, including beautiful slate decorations that add a touch of elegance and a rustic feel to any festive setting. As you delve into our carefully curated selection, you'll find personalised Christmas decorations that can adorn not just the tree but every corner of the home, bringing a warm and festive spirit into every room. 
These decorations are more than just ornaments; they are tokens of love, unique personalised expressions of affection that will be treasured for years to come. Be it a custom slate plaque bearing a heartfelt message, or a decorative item with a playful note, every piece brings its own charm and character, promising to make the Christmas day celebrations all the more special. 
Take the time to explore personalised options in our extensive range of Christmas items, where you can find something for everyone, promising a Christmas morning filled with smiles, warmth, and thoughtful touches that show how much you care. Make this Christmas a memorable one with stocking fillers that hold a special place in the heart, and celebrate the festive season in the most heartfelt way.
FAQ
How can I add text on my personalised Christmas decoration or keepsake box?
How can I add text on my personalised Christmas decoration or keepsake box?
It's simple! When you browse through our personalised Christmas gift category, you'll discover options to add that personal touch to your selected product. Whether it's a heartfelt message or a name, we'll ensure it's crafted to perfection, making your Christmas present extra special.