---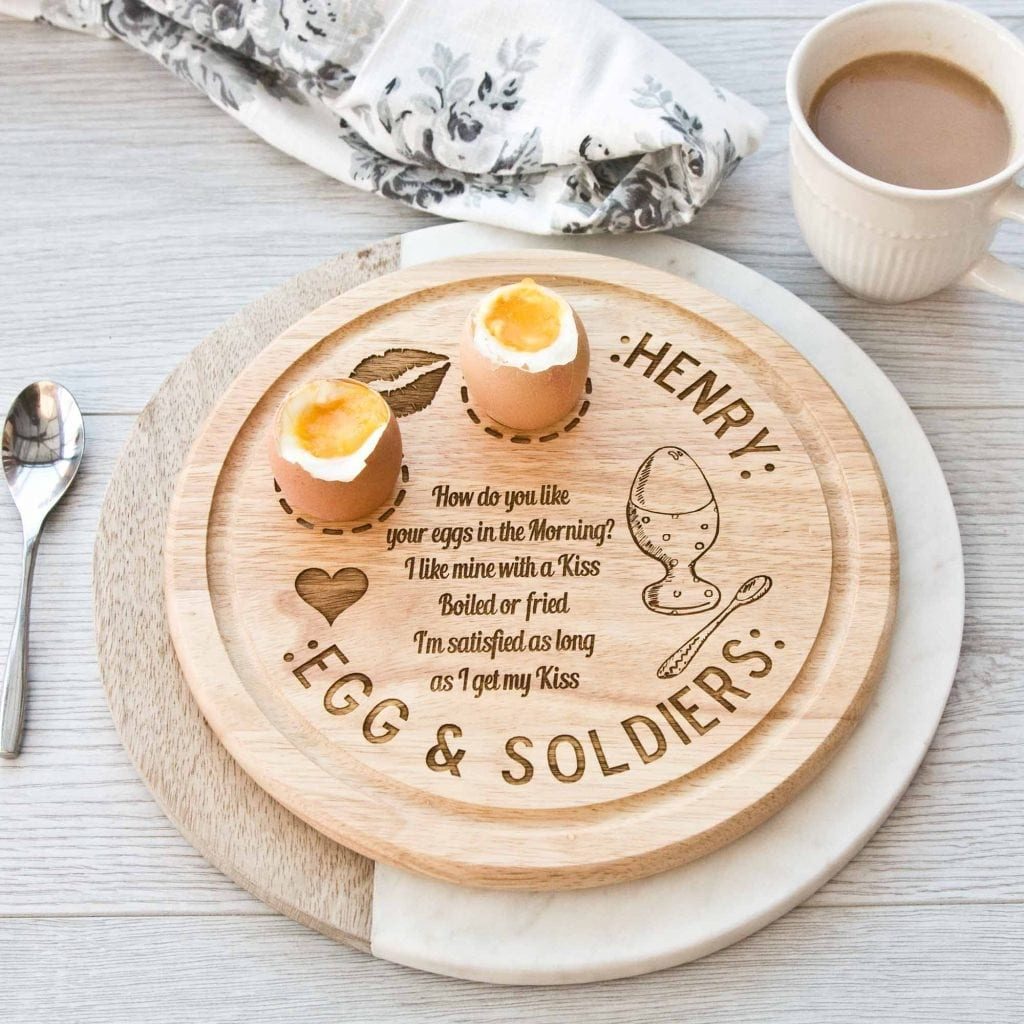 What is a personalised breakfast egg board, and how can it enhance my breakfast experience?
A personalised breakfast egg board is a charming and practical addition to your morning routine. It's a wooden board specially designed for serving eggs, toast, and other breakfast delights.
By adding a personal touch, such as a custom name or message, you infuse a sense of love and uniqueness into your breakfast setup.
This simple addition can turn an ordinary meal into a delightful experience that you, your family, and your guests will cherish.
What are the children's egg cups made of?
All our children's egg cups are made of high rubber wood that is food safe, durable and easy to clean.
How can I personalise my dippy egg board or other egg boards?
Adding a personal touch to your dippy egg board or any other egg board is easy and adds a special touch to your breakfast setup.
During the ordering process, you'll have the opportunity to add a custom message, name, or shape to your board.
This personalisation option allows you to create a unique and thoughtful gift for yourself or a loved one.
Is the dinosaur egg cup suitable for dishwasher and microwave use?
We strongly advise against using the dishwasher or microwave with our wooden products, including the dinosaur egg cup.
These high temperatures and extended cycles can damage the wood and its shape.
For long-lasting enjoyment, we recommend hand washing your egg cup with care.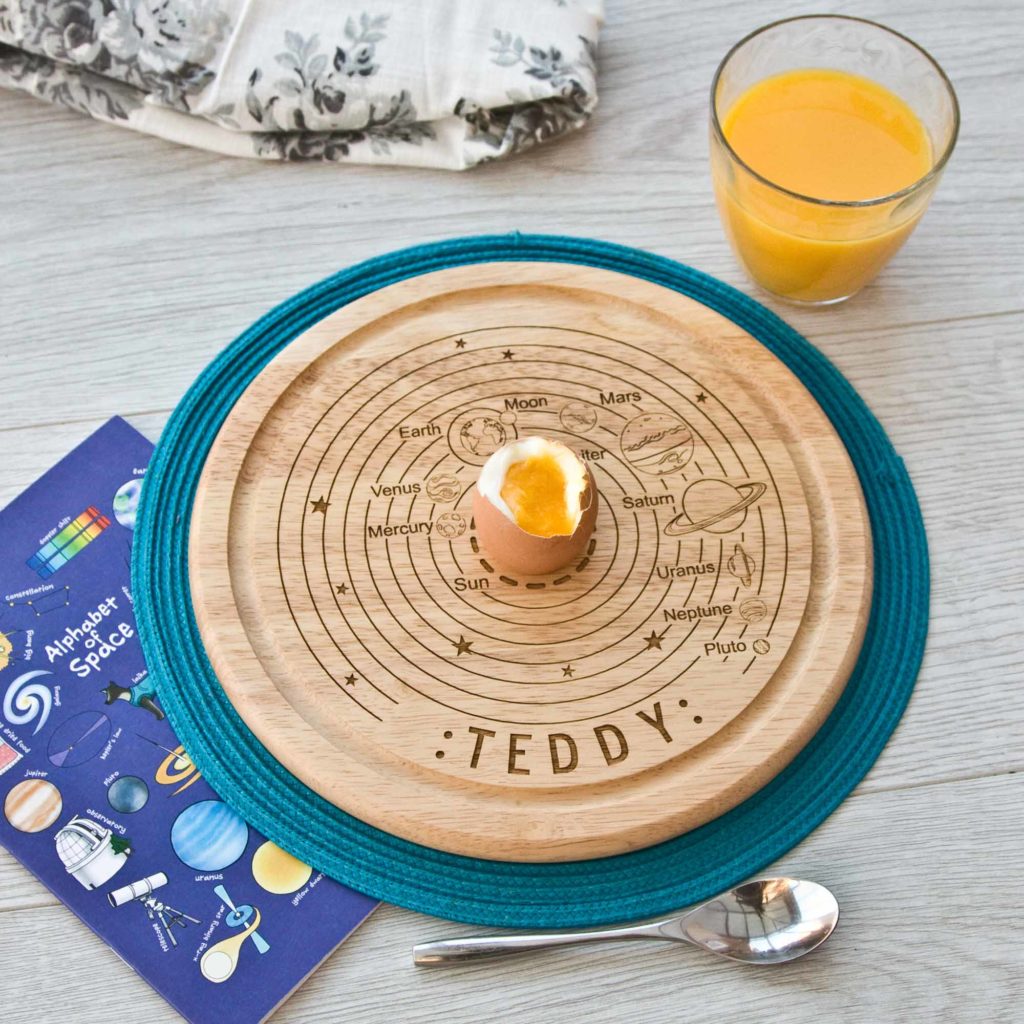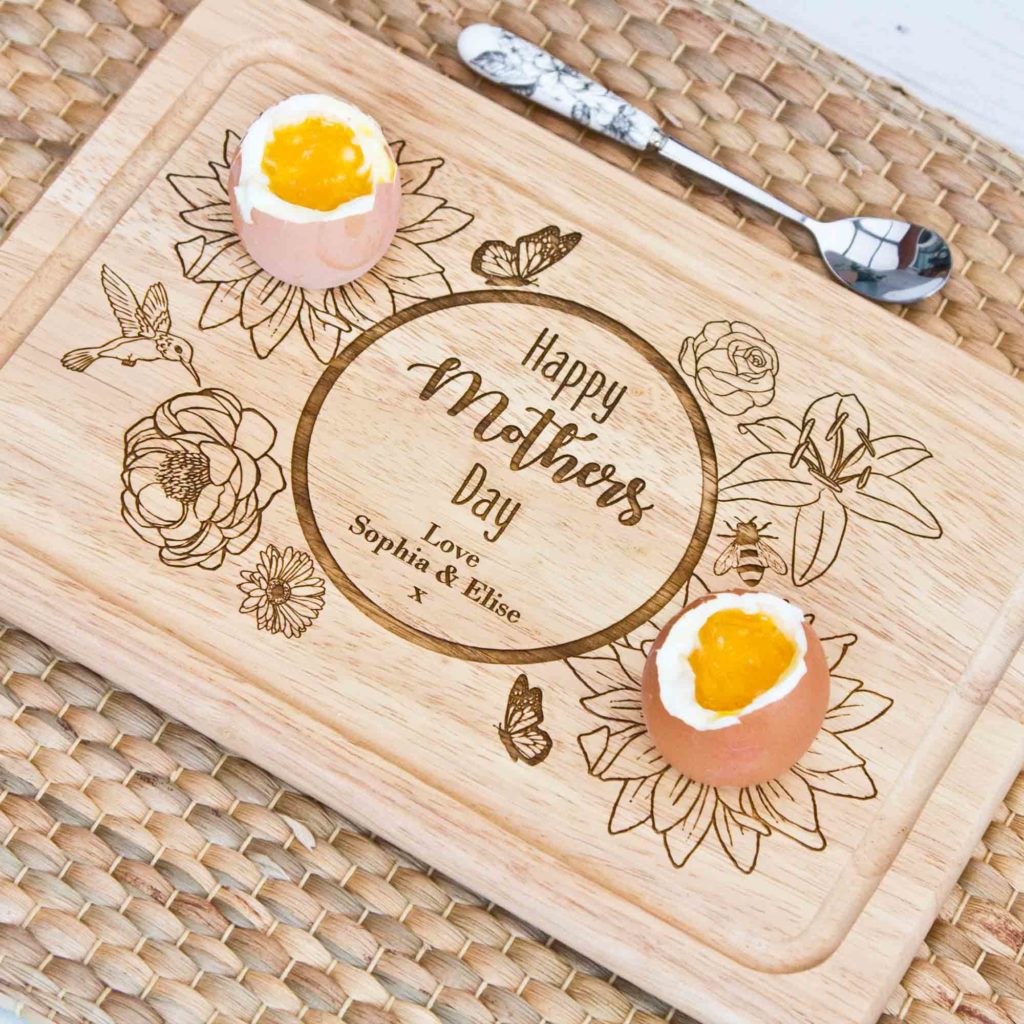 Can I use the dippy egg board to serve other food items besides boiled eggs?
Absolutely! The personalised dippy wooden egg board is versatile and can be used to serve a range of breakfast items, including boiled eggs, toast, fruits, and more. Its unique shape and design make it a charming addition to any breakfast table, perfect for adding a touch of love to your morning meal.
Are the dippy egg boards made from sustainable materials?
Yes, we are committed to using sustainable materials in the production of our egg boards. Our egg boards are made from high quality, eco friendly materials such as rubber wood that is both functional and stylish.
What is the size of the egg breakfast toast board?
Our egg boards vary in size but they are made to satisfy all your egg related needs! Please check the product description for the exact size of each egg board.