Personalised Wooden Roll Rattle – 100% FSC® Certified
Encourage your little one's dexterity, colour recognition and sensory development with this brightly coloured wooden rolling rattle. This rattle will delight your little one as the bell rolls around and rings out when the rattle is rolled or shaken. Suitable for 6 months+.
The gift is perfect for Birthdays, Christmas, or a general everyday gift for that special little one.
We will lovingly engrave the bottom of the wooden rattle with any message.
For our full range of sustainable toys please click HERE
Made from FSC® Certified materials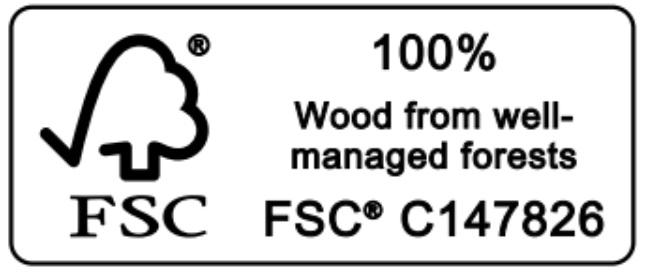 What is FSC? 
FSC® is a forest management organisation that focuses on sustainable, economically viable management. FSC® works closely with forest management teams to ensure the wood sourcing maintains the forest biodiversity and ecological processes. When you see the FSC® logo you can be sure that the highest level of protection for endangered species and natural forests has been achieved. All wood marked with the 'Tree Tick' has come from properly managed sites who avoid negative environmental impact and take care of the people and wildlife who call them home.